Known for its casinos, gambling, and round-the-clock party life, Las Vegas is truly the city that never sleeps. From the Strip to the outskirts of the city, gambling and cocktails can be found anywhere at any time of day. Try your hand at blackjack, sip cocktails at a number of world-class bars and lounges, or check out destination-worthy entertainment nearly every day of the week, year-round. Las Vegas is a non-stop haven for fun!


Although Las Vegas is known as an exciting vacation city, it is also home to a population of nearly 2,839,000 residents. If you are looking for Las Vegas houses in hopes of either cashing in on the short-term booming rental market in Vegas or call the city home, you would be among more than half a million others who own property in this bustling city.


January continued the hot streak from last year as the median home price in Las Vegas rose to $435,000 for single-family homes sold. This is up roughly 26% when comparing to January of 2021 when the median home price was $345,000.


If you are like other office workers who went remote in the pandemic and now have more location choices available to them, consider Las Vegas real estate. Additionally, investing in Las Vegas houses could prove lucrative as more and more visitors to the area opt for longer short-term rentals or prefer to stay away from The Strip for a more authentic Vegas experience.


If you are like the other
32.2 million
people to visit Las Vegas in 2021, you are likely there to gamble, watch in awe at the performers of a Cirque du Soleil show, or even just relax by the pool. However, the city is becoming recognized more and more for it's impressive luxury shopping opportunities. With this in mind, let's take a look at several of the upscale shopping malls and centers loved by locals and visitors alike.
The Shops at Crystals on the Las Vegas Strip
Did you get lucky on the blackjack table and hope to spend your fortune shopping on designer brands and other extravagances? Look no further than
The Shops at Crystals
on the Las Vegas Strip. Their central location means you visit anytime at your own convenience.
The Shops at Crystals is a curated retail experience complete with fifteen flagship stores and another thirty-five of the world's finest luxury brands. Get yourself a bag at Louis Vuitton, a scarf at Hermes, and a new pair of kitten heels at Prada. Spend a few hours delighting in everything this shopping center has to offer from its stunning architecture to its world-class dining. For anyone visiting Las Vegas, this is simply a must-visit.
Downtown Summerlin
If you are looking for luxury a little further afoot, be sure to step into
downtown Summerlin
and
Tivoli Village
. This extraordinary shopping center boasts 700,000 square feet of boutiques, theaters, wellness retailers, restaurants and office space. There are also several apartment complexes as well – making it a fully-functioning community on its own. Its architecture – modeled to resemble a European village set in the 1400's – is as aesthetically pleasing as it is practical for the luxury shopper.
Tivoli Village is located in downtown Summerlin, a neighborhood that's a host to a number of luxury shops and fine dining establishments. Join a fitness class, indulge in a gourmet meal at one of the critically acclaimed restaurants, or come home with bags of luxury outfits and accessories.
Vasari in Tivoli Village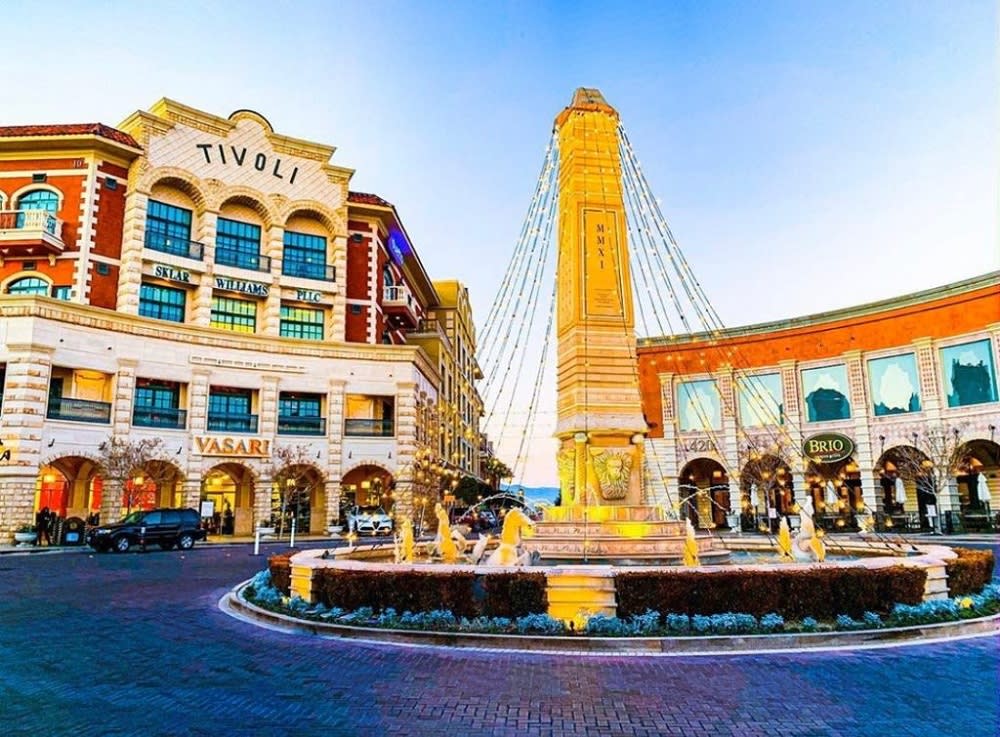 A favorite of locals and visitors alike is
Vasari in Tivoli Village
. This luxury shopping department store was originally located in Boca Park, Las Vegas, but opted to open up shop in Tivoli Village in the summer of 2011. The self-proclaimed "
premiere fashion store in Summerlin
" features an impressive number of enticing brands including Chloe, Halston Heritage, and Young Fabulous & Broke. Drop into enjoy the resplendent atmosphere and choose a decidedly flashy and vibrant outfit for your nights out on the town.
Fashion Show Mall of the Las Vegas Strip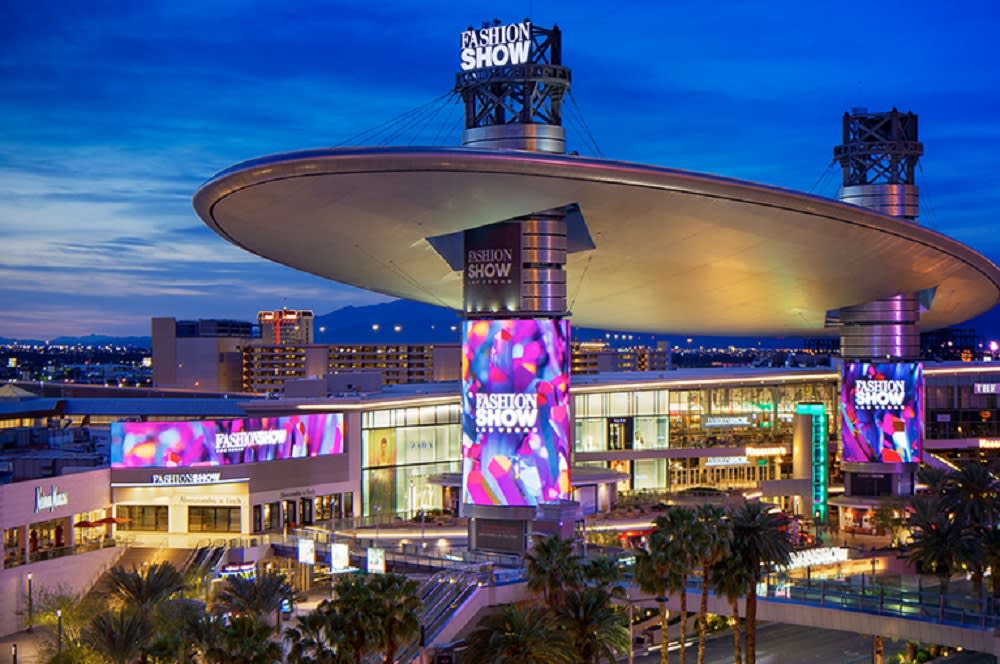 If you are looking for a dose of affordable fast-fashion along with luxury options, then the
Fashion Show Mall
is for you. Here, you will find over 250 retailers ranging from modern luxury brands like Louis Vuitton and Coach to more affordable favorites such as Aldo and Zara. Your pup can shop with you too as the Fashion Show Mall is a dog friendly shopping center for well-behaved furry companions. The best part? You won't have to veer far from The Strip to shop your heart out at the Fashion Show Mall. With over thirty restaurants housed in this outlet, Fashion Show Mall also holds the distinction of being Las Vegas' largest shopping center.
The Grand Canal Shops at the Venetian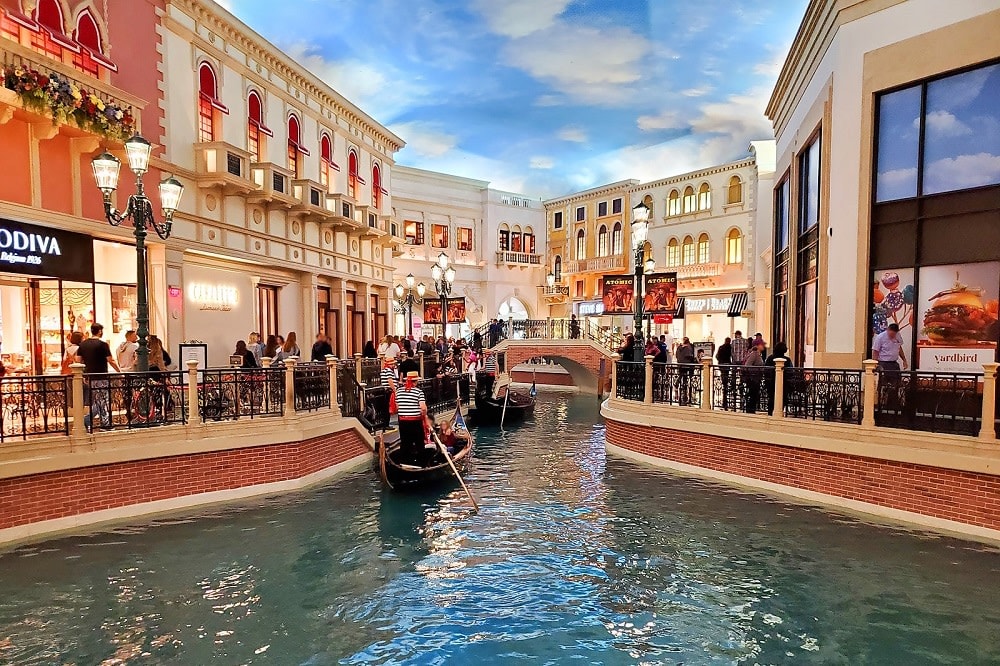 Last on the list but certainly not the least are
The Grand Canal Shops
located at the Venetian. This shopping center is set apart from the pack by the plethora of world-class entertainment options just steps from each other in the grounds. Check out Madame Tussauds, The Spiegelworld Atomic Saloon Show, or relax on a gondola ride through this popular shopping, dining, and entertainment destination. When it comes to shops at the Venetian, you will find an attractive array of both upscale brands and affordable fashion.
When visiting Las Vegas, take a break from the gambling, the bars, and lounges to indulge in a little retail therapy and refresh your wardrobe. From affordable fast-fashion to the most luxurious high-end retailers, these incredible Las Vegas shopping centers have it all.


If you want to experience the excitement of Las Vegas year-round, consider Las Vegas real estate to make your visits feel a little more like coming home. If you want to learn more about upscale shopping destinations or about luxury Las Vegas houses for sale, please don't hesitate to reach out to trusted agent
Lisa Quam
and for expert guidance.