Las Vegas, well-known for its luxurious casinos, glittering strip, and world-renowned dining, is one of the top vacation destinations in the world. It's also an attractive place for families, singles, and retirees to put down roots due to its lack of state income tax, an average of 300 days of sunshine per year, and access to fantastic outdoor adventures.

Las Vegas is also a place where relaxation is right around the corner at the hundreds of luxury spas located throughout the metro. If you plan to be in the area to look at Las Vegas real estate for sale – or if you are just planning a getaway – make sure to book a service (or an entire day) at one of these luxury spas.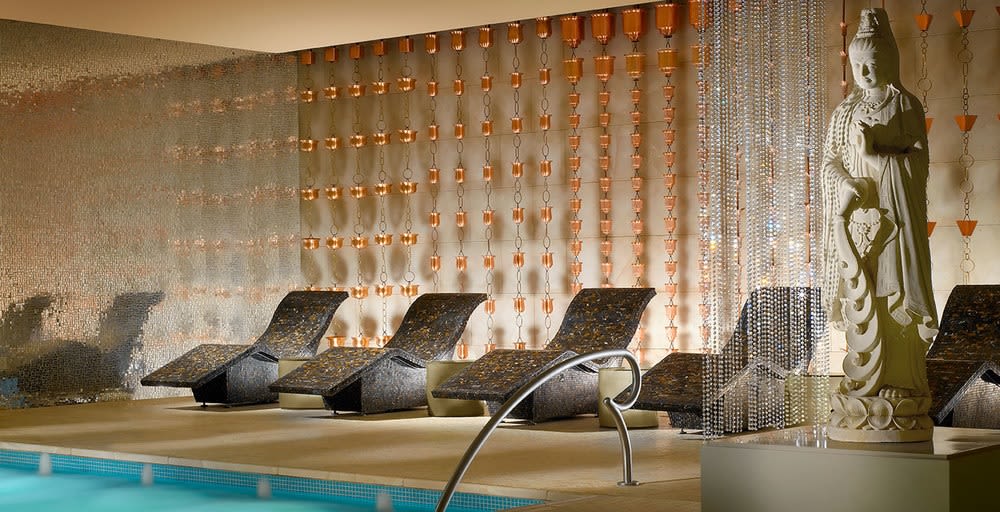 Nothing says luxury like a Forbes Five-Star Award-winning spa. The Spa at Encore, featuring sumptuous treatment rooms, garden suites, and unmatched couples' rooms, it is truly a world-class experience. Among your options for services at The Spa, you'll find a Couple's Good Luck Ritual (custom massage and body treatment designed to promote prosperity and happiness), Desert Stone Massage, oxygen-infused facial, and Bodhi Massage and Visualization, a treatment to open up your energy centers and Chakras to help you unify your body and soul.
Though staying at Encore will provide you with a more seamless spa experience, those who aren't guests at the resort can also make reservations for treatments and get access to all of the spa's amenities.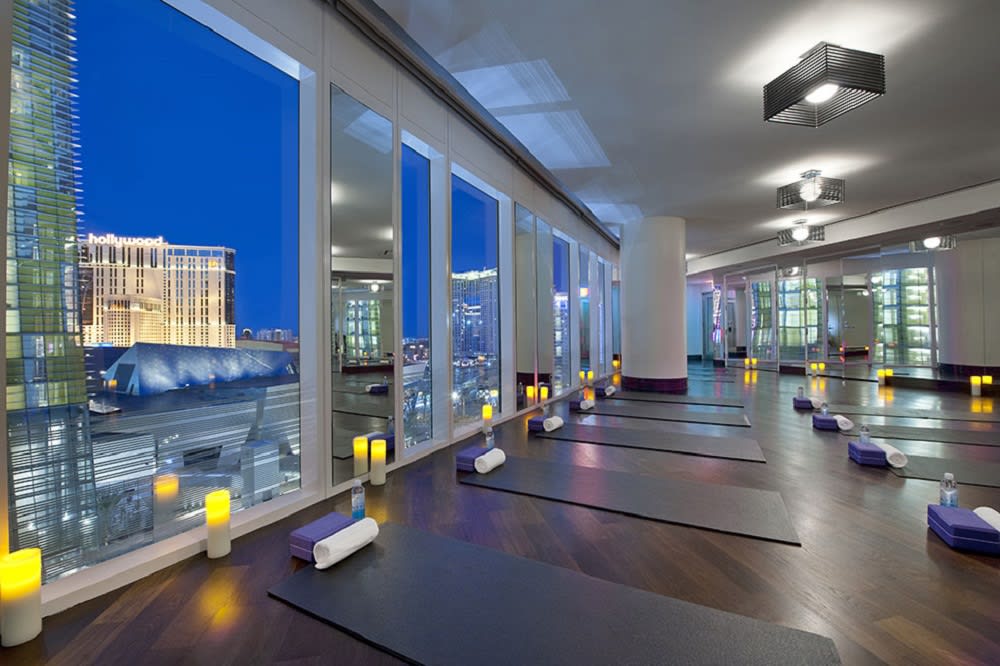 With two full floors of customized services and treatments, the Waldorf Astoria Spa is not to be missed. If you're in the area to look at Las Vegas homes for sale, book a stay at the Waldorf for the unbeatable location at the center of the strip, world-class dining options – Zen Kitchen serves up seasonal American food while Skybar invites you to sip on craft cocktails 23 floors above the ground, – and rooms and suites that offer unparalleled views of the city.
Not only will you get to experience all these amenities, but you'll also be just steps away from the spa. With offerings like a Karmic Happiness Ritual (body exfoliation, aromatherapy, Private Heaven Steam Shower, and massage focused on areas that enhance stability and joy), Himalayan Sphere Stone massage, and Hammam Body Treatments, you'll never feel more relaxed and pampered than you will at this spa.
You can't hear "Vegas" without thinking of Caesars Palace. One of the most iconic resorts on the strip, Caesars has been providing a luxury experience to guests for more than 55 years. Not only does Caesars have an iconic design, upscale shopping, and sought-after nightlife experiences like the Vanderpump Cocktail Garden and Omnia Nightclub, but it also has a spa that sprawls over more than 50,000 square feet and includes Roman baths, an Arctic Ice Room, and a laconium room that helps nurture and humidify the body.
Unique treatments include the Radiance Gemstone Facial, Nobu Zen massage, and Cleopatra 24K Gold facial. If you'd rather just relax and enjoy amenities like the herbal steam room, cedarwood sauna, and Roman soaking baths, you can purchase a 3-hour ritual pass, which is available to guests and non-guests alike.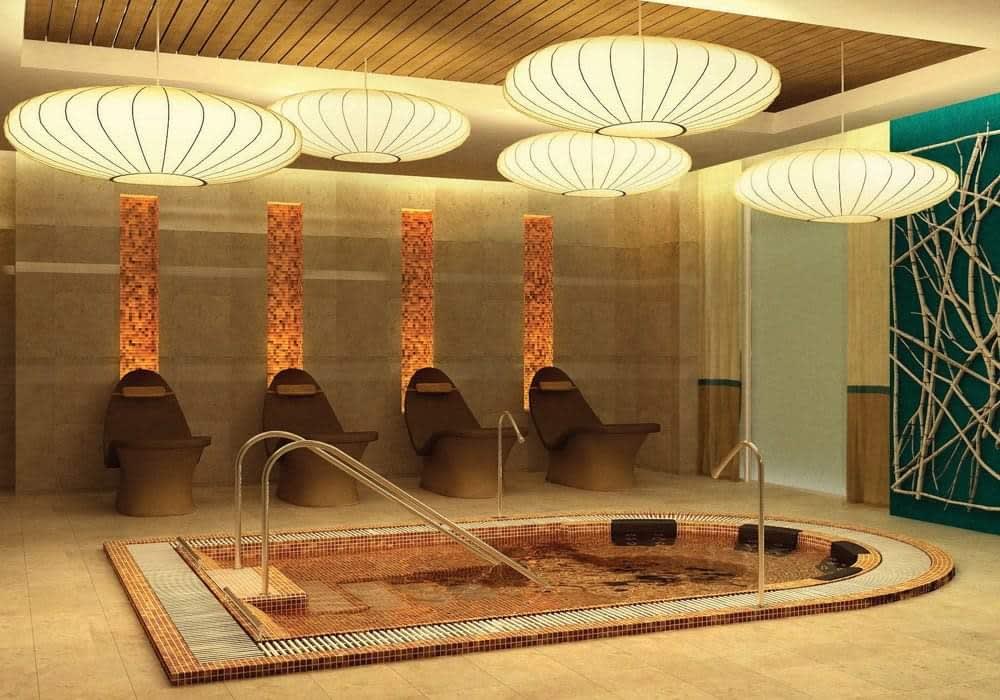 A Forbes Travel Guide Four-Star spa, Canyon Ranch attracts those who live in Las Vegas homes, as well as the millions of tourists who visit Sin City each year. One of the largest day spas in the world at 134,000 square feet, this spa features exclusive amenities in more than 90 treatment rooms.
Relax the body and the mind with The Ultimate Calming Lavender Massage; rejuvenate with the one-of-a-kind FITMassage that incorporates movement analysis to identify which muscle groups need attention, or reconnect with a group of four or more friends with a Shared Day Spa Experience that includes a spa or salon service and food and beverage credit.
Of course, staying at The Venetian is an experience in and of itself, so make plans to stay here if you want to enjoy the spa as well as the Electra Cocktail Club, Mott 32, or Bouchon dining experience. The recently renovated Vegas oasis also features two acres of pools, cabanas, and in-pool ledge loungers.
Sometimes, you just want to get away from the hustle and bustle of the casinos and just indulge in a relaxing experience. That's when a non-gaming hotel like Four Seasons is a perfect choice. Located near Mandalay Resort & Casino, Four Seasons is still near all the action but provides a welcome respite from the noise and crowds of the strip.

Take your relaxation to the next level with the resort's Forbes five-star spa, an oasis that offers everything from Soothing Sun Wraps to Head to Toe Candle Massages to cupping therapies for guests who need to unwind.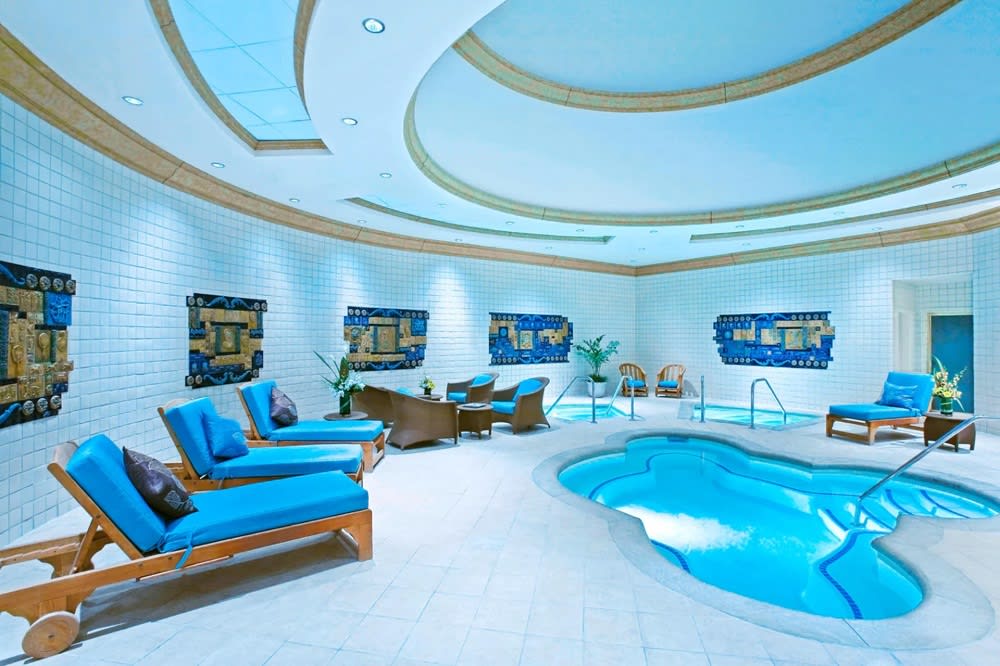 The 44,000 square foot, recently remodeled spa at JW Marriott is now one of the most cutting-edge wellness centers in the city. With two floors of amenities, the spa includes a Relaxation Room, 20 treatment rooms, four couples' treatment rooms, and it offers services like Holistic Massage, Rieke, detoxifying body treatments, and soaks in the outdoor hot plunge.
Resort guests can also access the spa with a day pass for $25, while locals can use the amenities for $45. Monthly memberships are also available for those who own
Las Vegas real estate
and want to use the fitness center, co-ed hydrotherapy pools, and motion studio.
Las Vegas remains a fabulous place to vacation and continues to attract residents who want to be in the heart of the action. If you're ready to start looking for a vacation home or a primary residence in the desert, reach out to trusted Las Vegas real estate agent
Lisa Quam
for assistance.