Buying a home is one of the biggest decisions most people will ever make. Not only is it one of the most important investments, but it's also one of the largest. In a fast-paced real estate market, buying a home can be overwhelming, especially in Las Vegas real estate. When there are multiple bids on homes, you want your offer to stand out. In an effort to make your offer more appealing, or even to save money, you might be tempted to forego a home inspection. That is a risky oversight. A home inspection contingency is one of your biggest protections as a homebuyer and not investing in one can cost you big time. Learn some of the many reasons why you need a home inspection contingency as a homebuyer.
1. Home inspectors can find structural issues
Of the many reasons why you should consider getting a home inspection is to uncover potential issues within the home. A professional home inspector is trained to look beyond the cosmetics and examine the parts of the home that make it safe and comfortable. In any home inspection, the inspector may find issues with the home, even when it's a new build. There are certain issues home buyers should not overlook, such as structural integrity.
The structure is one of the most important aspects of the home. Problems with the home's structure can cost thousands of dollars and, if ignored, can create a cascade of bigger problems down the line. By completing a home inspection, you can potentially avoid these costly repairs, or even negotiate with sellers to bring the cost down. If the structural issues are serious enough, a home inspection contingency gives you the power to walk away from the purchase without penalty.
2. Home inspections uncover safety concerns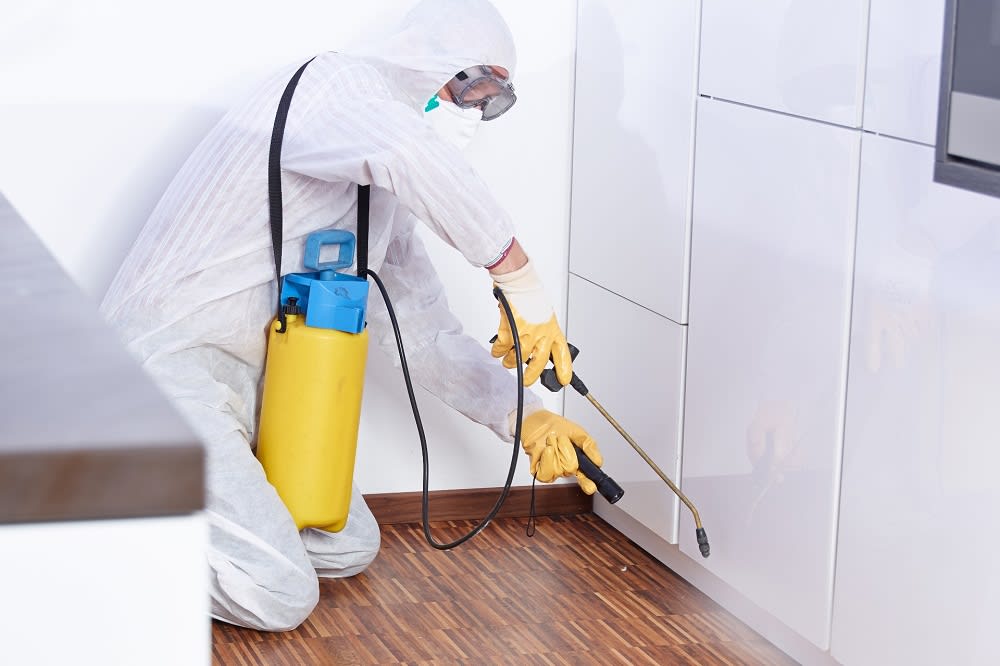 Along with structural integrity, one of the most important things home inspectors look for is safety issues. When conducted by a professional, home inspectors can detect many underlying issues within the home, such as faulty wiring, worn roofing, plumbing deficiencies, or inoperable windows. These issues tend to be fairly common in home inspections and can be found in house flips and new builds. Home inspections can also uncover carbon monoxide, radon, and mold. Ignoring these issues can lead to health concerns and worse things down the line.
In the event your home inspector uncovers potential issues, your realtor can bring these to the seller's attention. From there, you can figure out how you want to proceed. While some of these issues can be expensive to fix, others are life-threatening. You owe it to yourself to keep yourself and your family safe from any potential safety issues before they come up.
3. Home inspections forecast future expenses down the line
Real estate is likely one of the biggest investments you will make in your life. Even when you purchase a brand-new build, the expenses don't stop with your mortgage and property taxes. It's essential for homeowners to keep a fund for future repairs the property will need. By getting a home inspection done, you will be better prepared for what those expenses will look like and how soon you'll need to budget for them. Sometimes, even in new homes, there are unexpected expenses, such as faulty water tanks or air conditioning units, which home inspections can't take into account. The rest of the time, however, home inspections can warn you about what you'll need to replace and when.
Home inspectors are trained to look at systems, hardware, appliances, and more. Inspectors, for example, can take a look at the age of your furnace and help you figure out when it will likely need to be replaced. If the home you're buying has an older furnace, you can purchase a home warranty, which could cover the cost of replacing it. Knowing this information can save you thousands of dollars.
4. Home inspections can expose illegal work done on the property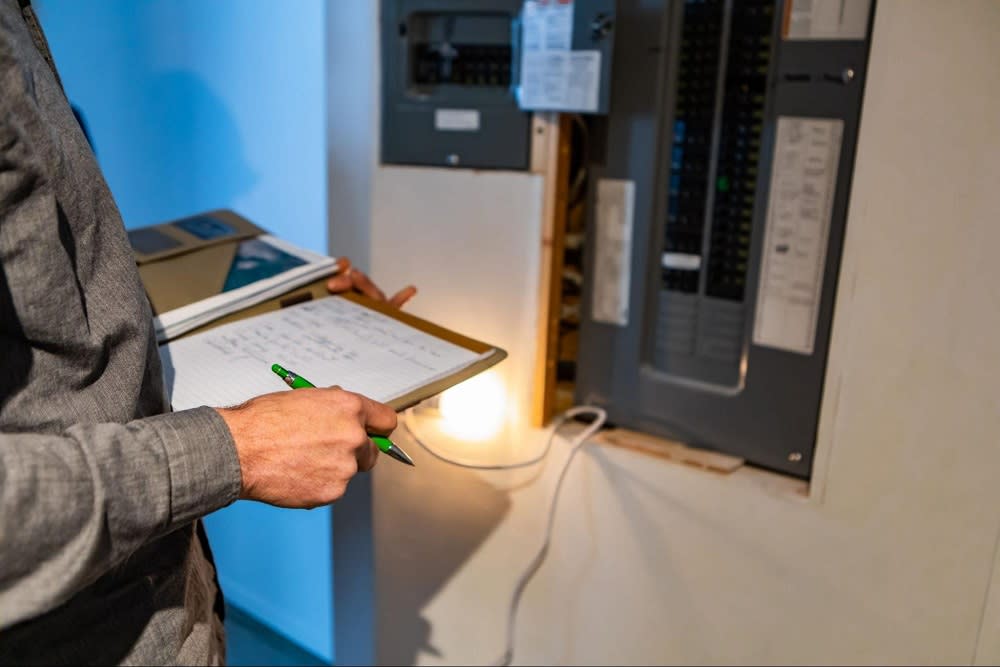 When purchasing a home, chances are there are certain features you fell in love with. Whether it's an added home office or a fully renovated kitchen, these updates likely played a significant role in your buying the house in the first place. Unfortunately, some sellers and house flippers cut corners to add those features in order to get more money for their investment. As a result, some additions and installations are done illegally, without permits or they are not up to code. These "quick fixes" can mean big problems for future homeowners. They can negatively impact your insurance, taxes, the usability of the space, and even your home's value.
Home inspectors are trained to look for any illegal additions or installations, which can impact your enjoyment of the property. Knowing this information upfront can save you from paying for someone else's mistakes later.
5. Inspection findings can offer leverage
With a home inspection contingency, buyers have information about the home that can help them make informed decisions about how to proceed. If the home inspection does not find any major issues, the sale can move forward. If there are major issues, then buyers need to meet with their agent to figure out their next steps. Depending on the type of issue found, whether it's a structural or safety issue, some lenders will not provide financing for the property. This is especially true for government loans, such as FHA or VA loans.
Depending on the cost and the severity of the issues, the buyers have four choices: they can move forward and pay for the repairs themselves, ask the seller to pay for the cost of the repairs, or ask the seller to reduce the price of the property to reflect the updates that need to be made or walk away without penalty. A home inspection contingency gives buyers the power to negotiate with the sellers and come to a decision. By getting a home inspection, you will not only save yourself thousands of dollars but pay for the peace of mind, knowing that your home is safe and secure.
Ready to find a new home in Las Vegas?
Lisa Quam
is an established, trustworthy agent with many years of experience in Las Vegas real estate. Whether you're searching for a home in Las Vegas, Summerlin, or the surrounding areas, Lisa will help you find your dream dwelling. Contact Lisa to get started on your house hunt today.