When it comes time for you to sell your home, there's plenty of important details to keep in mind. Staging your home, however, isn't a step that you will want to overlook. From tackling those repairs you've been avoiding to adding some house plants, home staging goes the extra mile in showing potential buyers that you've put thought and care into your space.

Spending a little money will also help to increase your return on investment (ROI). According to a study conducted by the National Association of Realtors in 2017, 31% of agents reported that homes sold for 1 to 5% more thanks to staging, 13% said homes sold for 6 to 10% more, and 5% indicated that final selling prices increased by 11 to 20%. From incorporating a pop of color to eliminating any signs of pets, here are ten staging tips that will transform your home.


1. Say Goodbye to Clutter
Consumer Reports say there is a 3-5% value increase in selling price for a clean, decluttered house. Decluttering your home can be time-consuming and daunting, but don't be tempted to underestimate the importance of this step. Knowing how to effectively and efficiently declutter your home is a great way to stage your home in a way that is warm and welcoming, so be sure to give yourself plenty of time to tackle this step.

If you're unsure where to begin, start with one room at a time. Perhaps dedicate one or two hours of each day to decluttering one room in your home. This will help prevent you from feeling discouraged or overwhelmed. Specifically, when it comes to the kitchen, it's a smart idea to keep this room as clean and simple as possible. Make sure that any unnecessary items are removed from the counter and tucked out of sight. The more kitchen counter space you can display, the better. All you really need is a couple of decorative items, such as a mixer or knife block.
2. Make Your Home Shine
Before listing, you'll need to get your hands dirty with some heavy-duty cleaning. Although far from glamorous, cleaning is an important step to getting ready to stage your home. A messy and dirty home can pose an immediate red flag to buyers, and for a good reason: this makes your home less appealing, but it also gives buyers the impression that the home hasn't been cared for.

You'll want to remember that potential buyers will be looking into every nook and corner of your home, so now is the time to get rid of any pesky cobwebs or dirt that has accumulated. After all, you don't want anything that would deter potential buyers away from your home. Consider hiring a professional cleaner to get the job done, or you can tackle the steps for cleaning yourself.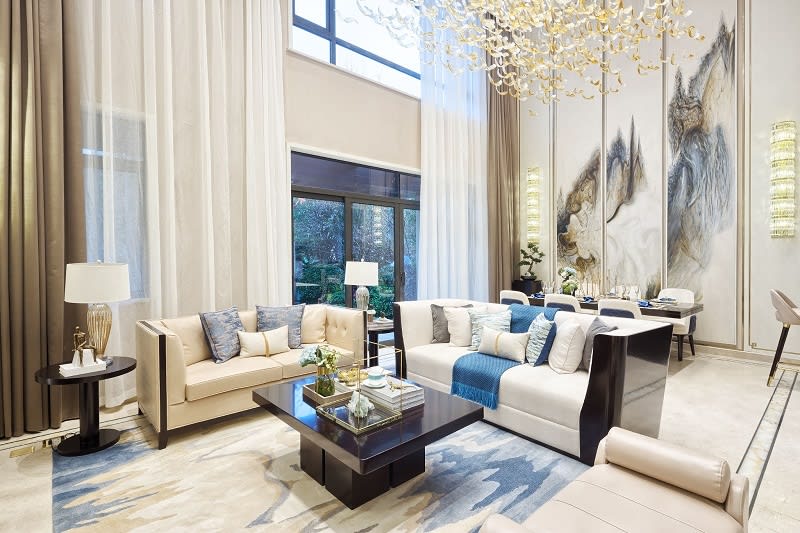 3. Put Away the Family Photos
Although this step might make you somewhat sentimental, depersonalizing your space is another crucial when staging your home. Potential home buyers want to be able to visualize themselves in your home, and that's hard to do when there are your family photos hanging on the wall. Depersonalizing refers to eliminating your personal tastes and preferences, all the while ensuring that your home still looks cozy and inviting. This involves removing family photos, art, memorabilia, or anything else that might distract people from viewing your home. Doing this will help enable potential buyers to mentally move in and imagine your home as their own.
4. Add Some Color
So, how do you still make your home seem inviting and warm after removing the personal touches you've added? Try adding a pop of color! You'll want to keep your home classy and sophisticated, but at the same time, don't be scared to give your home some personality. This might be in the form of decorative throw pillows, hanging plants, or adding an elegant rug to elevate your space's aesthetic.

Sherwin Williams dropped their Color of the Year—and it's Urbane Bronze. This dark and moody color expertly emits both simplicity and sophistication. If there is one thing that 2020 taught us, it is the unpredictability and uncertainty of life. As a result, people sought to turn their homes into a space that feels like a safe haven. When it comes to staging, creating a warm space is also a great idea. Whether you choose an accent wall or rug in Urbane Bronze, this color is sure to give your home more depth and feel, leaving potential homebuyers in awe.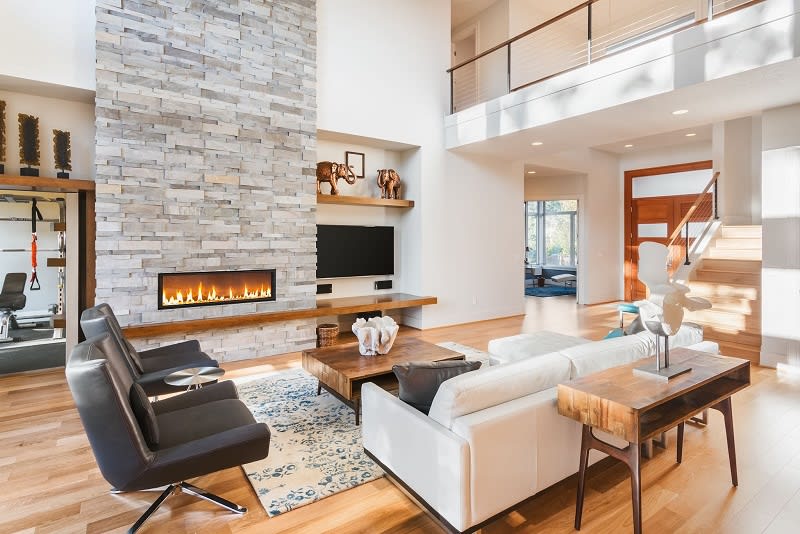 5. Add Houseplants
Speaking of houseplants, why not add one or two into your home? This is a great, simple way to transform your home into a space that is buyer-friendly. After all, plants invite warmth, add a bit of color, and even improve the air quality in your home. To make it even better, plants help to boost moods and increase wellness, according to studies by NASA. Ferns, bamboo, and spider plants are especially great at helping to improve indoor air. If you're new to being a plant parent, consider getting a snake plant or golden pothos. These two low-maintenance plants will be the perfect addition to your staged home.
6. Erase Signs of Pets
While we know that your furry, four-legged friends are another member of the family, it's best to downplay them when it comes to staging. A home that abounds with signs of pets can potentially deter potential buyers who do not share your same affinity towards pets. It's also a good idea to remember that some people viewing your home might be allergic, which is why it's important to eliminate any signs of pets when it comes time for staging. You'll want to start by vacuuming carpets, cleaning any stains or damages, airing out the home, and hiding pet items from the site. When it comes time for your home to be shown, be sure to remove your pets' presence from home.
7. Get Those Pesky Repairs Done
If you have any lingering repairs to get done, now is the time to finally tackle the laundry list. After all, you don't want anything to detract from your home's value or push potential buyers into losing interest. We recommend completing a thorough walkthrough of the inside and outside of your home. While doing this, take note of anything that signals neglect - from tiny nicks, scratches, or holes. Tackling these repairs before selling shows potential home buyers that you've cared for your property.
8. Pay Attention to the Small Details
Getting those aforementioned repairs done is a major way to ensure that your home is ready to be shown to potential buyers. While those big tasks are important, be sure not to overlook the small details. When potential buyers come to your home, be prepared for them to notice all the minute details, including the ones you think no one will look into. These small details might include things such as a fresh bouquet of flowers, some fresh baked cookies in the oven (is there anything homier than that?), fresh tea towels, and sparkling clean windows. These details will help liven up your listing, and although they seem small, they go a long way.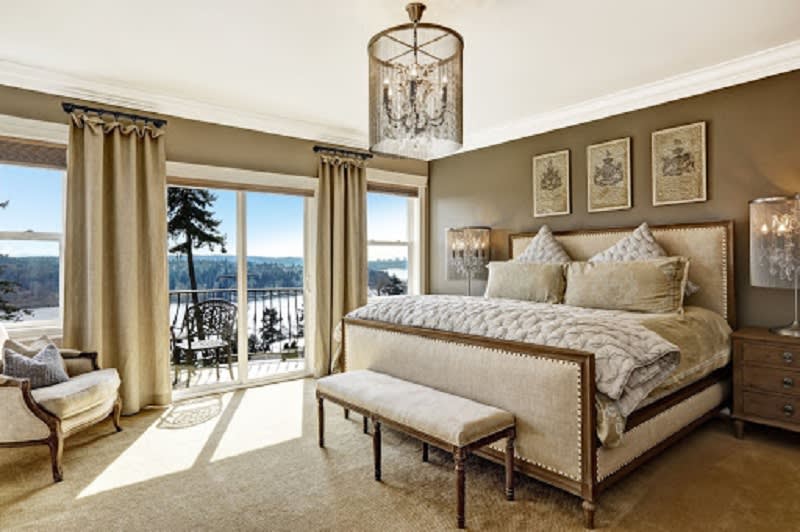 9. Consider Staging a Home Office
As a large percent of the population shifted to working from home in 2020, this emphasized the need for a functional in-home office. With so many people continuing to work from home, it's a good idea to consider staging a home office. There are some important elements to keep in mind for this step: a high-quality desk and chair (this could even be a standing desk), sufficient lighting, and shelves or containers for storage. If you're tight on space or perhaps want to move away from the traditional bookshelves, you can easily add floating shelves. By creating an office space, you will appeal to potential homebuyers who are working remotely.
10. Let There Be Light
People are drawn to places that have natural lighting - and who can blame them? There's something about natural lighting that makes a home feel undeniably warm and open. If your home is blessed with natural lighting and spacious windows, be sure to highlight this impressive feature! Throw open those curtains, scrub those windows until they are sparkling, and let the sunshine stream in. Plus, there's plenty of benefits of natural light.

If your home doesn't have natural light, you can still make it feel warm and cozy by incorporating light fixtures! You'll want to aim for a total of 100 watts for every 50 square feet. Shoot to have three different types of lighting: ambient for general light, a task for reading light, and accent lights for tables or walls.


If you are ready to explore Las Vegas real estate, contact Lisa Quam today. As one of Las Vegas' top real estate agents, Lisa serves a wide range of neighborhoods and has the experience, knowledge & expertise to help you find your dream home!