Las Vegas is a truly remarkable city to call home. Known for its world-class entertainment options, stellar dining options, vibrant atmosphere, and wealth of other recreational activities, Vegas is a place filled with excitement. With its plethora of fun and fascinating things to do, it is no wonder Vegas is a favorite among locals, visitors, and international tourists alike. Whether you are relocating somewhere within the city or contemplating moving here for the first time, there are plenty of reasons to fall in love with Las Vegas.

As you consider the upcoming summer season, you'll undoubtedly wonder if now is the right time to purchase a new home. The housing market is scorching right now, but buying a house in and of itself can be an emotional and, at times, strenuous process. It is an exciting chapter of life filled with new experiences and significant changes. From touring potential homes to filling out paperwork, a lot goes into finding and securing your dream home. With the right timing, knowledge, and an experienced real estate professional on your side, you will be able to discover the perfect place to make your home and put down some roots.
Find the right time
Timing is everything, and this is no different when purchasing a new home. The time of the year you go house shopping and decide to buy will affect the sales price. Thus, timing is a vital factor to keep in mind. This May, housing inventory was 11.0% higher, meaning there was a wider variety of housing options than in recent years, and listing prices for homes in Nevada were at their all-time lowest in May. Typically, homes were $17,518 less expensive. In January, however, the prices were higher than in the other months of the year thus far. House listing prices came in at $17,788 more than the national norm.

At the end of the day, the "right time" really comes down to you as the buyer. It is about your priorities, what you are looking for, and your budget. The best season may come down to whether lower prices or a more diverse range of houses that are more important to you. There's typically a correlation between lower market prices and the number of homes for sale: the fewer houses, the lower the costs. This applies the other way as well. As prices rise, more places typically become available; the reason being that some sellers will put their homes up for purchase during off-seasons. Their home will likely cost less because the seller simply wants it to be sold as soon as possible.

During peak buying season, inventory will be more robust and diverse because more sellers will want to take advantage of the opportunity and get top-dollar for their houses. As a whole, Nevada's peak buying season is usually in the fall. The cooler temperatures and more comfortable weather make it easier for prospective buyers to go house searching.
Understand current trends

Another recent trend is that mortgage rates have been going up. Currently, they are at 5.27% for a 30-year-fixed mortgage. As you proactively search for your new home, do your research. This will help you determine what is out there and what is important to you in your future dream home.

So, say you have decided you are ready to start looking. You are feeling excited about the prospect of finding a home that is perfect for you and your family, but a big question has yet to be answered: What is your next step in the process? Where do you go from here?
Find an amazing agent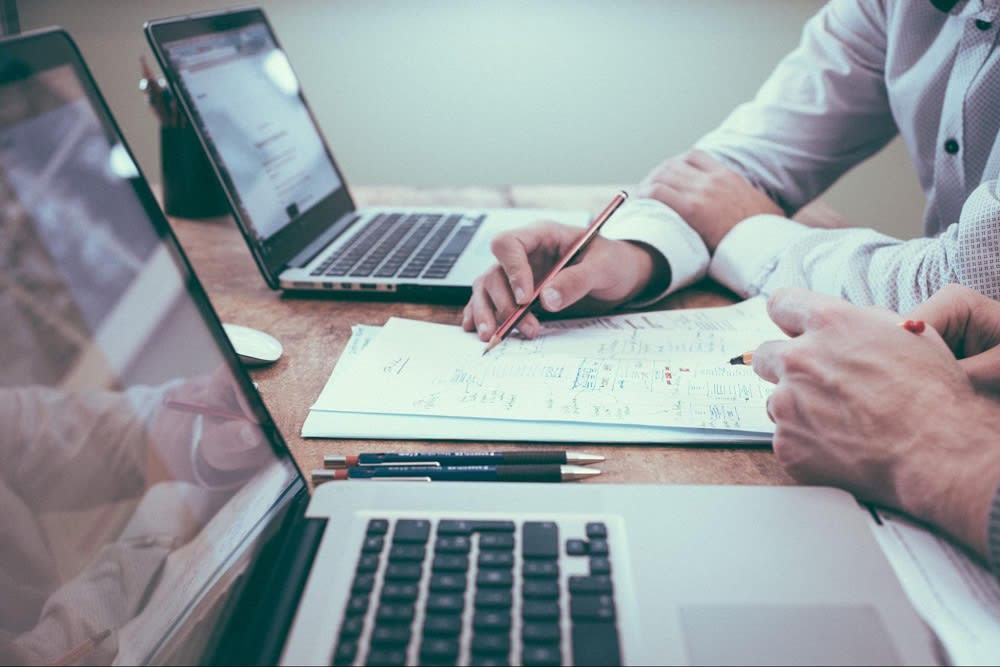 The search for your dream home can undoubtedly feel daunting. That is why
enlisting an excellent real estate agent
can be a great stress reliever and make your house hunting a seamless process. With their wealth of experience and up-to-date knowledge, an agent can help you navigate the intricacies of the ever-changing housing market. From acting as your mediator with the sellers to answering any questions you may have, having the right agent on your side will provide much-needed peace of mind. In this exciting and possibly tumultuous new chapter of your life, having their expertise and wisdom will prove incredibly valuable.

As you and your family search for a house that is the right fit for your lifestyle, an agent can keep the process moving while offering feedback and advice. With their professional backgrounds and diverse knowledge, they can help you find the perfect home—whether it is made from traditional stucco, ranch-style, or elegant Tudor. With the many luxurious housing options available in Vegas, it is vital to have the right agent on your side who can assist you in determining your vision and what you want to help you make the best decision possible.

Another exciting benefit is that they have easy access to house listings when they come onto the market. Agents can stay on top of listings and, as soon as they come onto the market, schedule tours of prospective houses while communicating your wishes to the sellers. This lets you check out places sooner than those searching without a real estate agent. And when you are ready to buy or sell, a qualified agent will be there to make sure it is a smooth transition. They can help you prepare your home for a sale or interpret the purchase contract when you are ready to buy. While you can certainly look for a home or condo on your own, enlisting an agent will help the process go smoother and quicker.
Identify your priorities and preferences

Because of the breadth of agents in the area, you will want to take your time in choosing the one that can provide the most help. However, before you even get to this point, you will want to list what precisely you're looking for in your desired purchase. What matters to you in your future home? What styles do you admire and find striking? Perhaps you have eyes for a Mediterranean look, which draws inspiration from Spanish and Mediterranean architectural styles. Or, maybe you and your family feel more comfortable in a split-level ranch-style home and envision yourselves enjoying family dinners and movie nights in the sprawling, open-floor living spaces. Whatever your ideal style is, it's a good idea to identify what you want. Having this clear picture in your mind will make the search process that much easier and provide a smoother decision-making process further down the road.

Additionally, ask yourself practical questions: How many bedrooms and bathrooms do you want? Is a big kitchen important? What about closet space? How do you feel about a patio, swimming pool, or large yard with room for the kids to play and the family dog to run about?

Take your time and carefully identify what features you want in your new home. This vital step sometimes gets overlooked by prospective buyers. In their excitement to get started, they can quickly move into the house-viewing process or enlist an agent before thoroughly understanding what they actually want from their potential new home. Make your list and take your time to carry through with it. Discuss it with your partner or family. Once you have clearly outlined what it is that you are searching for in a home, you can move into the next phase and enlist a real estate agent to help you find the right house.

Are you ready to take the next step and find out more information about homes for sale in Las Vegas? Or perhaps you're curious about current house listings? Contact Lisa Quam for all your Las Vegas home, luxury condo, and real estate needs. Our team would love to show you some homes and townhouses for sale in the Las Vegas and Greater Las Vegas areas. Let's get started today in helping you find your dream home!