Buying or selling luxury real estate in Las Vegas can at times resemble one of The Strip's famous Cirque du Soleil shows —— a dizzying experience.

There's plenty to love about Vegas' high-end market: immaculate modern homes, infinite amenities, stunning mountain desert, and Sin City views. It's also a market that offers a number of different lifestyles for the fete set. High rise living. A country club lifestyle. An address filled with glamour. Genuinely the good life regardless of where in Henderson or Las Vegas you chose to call home.

However, attaining that dreamy life takes plenty of time, patience, and a significant financial outlay. You don't want to trust the process — your future home, your economic well-being — to just anyone.

You'll want to partner with a true professional who can help you navigate the process and who always keeps your best interests in mind, regardless of whether your property journey involves buying or selling.

Let's explore the value of an experienced agent in Las Vegas luxury real estate.
Market Knowledge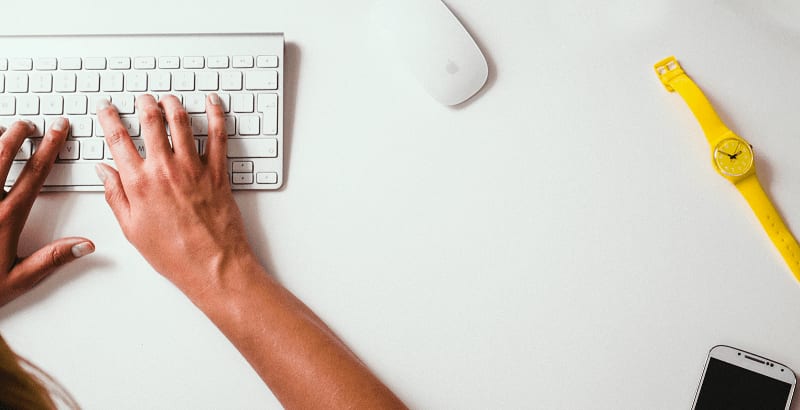 More than any other intangible, the greatest benefit of partnering with an experienced Las Vegas luxury real estate agent is their market knowledge.

More than just finding houses, an experienced agent takes your wants and needs and pinpoints the homes that match your greatest desires. The square footage and number of rooms. The amenities and the living areas. A gourmet cook's kitchen, grand entertaining space, or a backyard oasis.

An expert agent also knows which neighborhoods will meet the lifestyle you're seeking. From those with excellent schools to centrally located developments or areas with stunning views and amenities, a top realtor will position you within Las Vegas' most sought-after communities.

The market knowledge doesn't just serve buyers. Savvy agents understand the ebbs and flows of the market. They know how to price properties competitively — not simply to sell, but to command top dollar and with a quick sale.

Value stems from an agent plugged into the comings and goings of those seeking high-dollar property in Clark County. They'll know which agents have clients ready to tour your property before it hits the market.

More than just marketing knowledge, they also possess an unmatched marketing acumen. Accomplished brokers know precisely how to position your property to appeal to the right buyers, no matter the asking price.

A seasoned agent's real profession is learning and consuming the machinations of the market's dynamics. Your only focus should be deciding which spectacular residence you'll want to call home.
Navigating the Purchase and Sales Process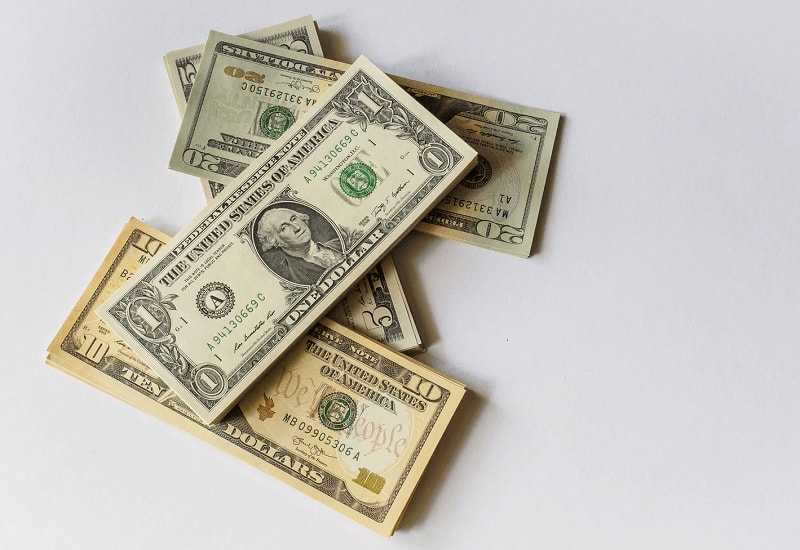 While market knowledge is an experienced agent's most notable trait for aiding buyers and sellers, how they help individuals navigate the transaction process might prove their most underappreciated skill.

Purchasing a home can be time-consuming. That's especially true for Vegas real estate, where every home is a showstopper and every neighborhood highly desirable.

We've already noted how a standout agent matches homes and neighborhoods to a buyer's wants and needs. More than that, the best real estate professionals have a knack for narrowing what can be a comprehensive selection of houses and communities down to those most relevant to you.

You won't waste your time sorting through "maybes" and "just okays." You'll get the homes you want to see when you want to see them and save plenty of time in the process.

When the home search narrows even further, an agent's value rises to another level. Beyond a partner in finding a home, they'll be your advocate when it comes time to deal.

From inspection and negotiations to getting the most from the transaction, such as concessions or add-ons, your agent stands firm in your corner from start to finish. Particularly at the multi-million dollar level of Vegas' finest homes, the process can seem a high-wire act. Your agent is both a guide and a safety net to guarantee you the best deal possible.

When you're selling, it's easy to invert much of what we just detailed. An experienced seller's agent takes what can be an emotional, highly fraught endeavor and provides peace of mind during the sales process. It's a huge lift considering the sales aspect is much more involved than buying.

A genuine representative for your best interests, a realtor well-versed in sales guides you through every step. They know exactly how to price (see above) and market (see below) your residence to attract the most relevant buyers with the most viable offers.

They'll work showings around your schedule, offering as little intrusion as possible. They provide a sounding board to what makes a home more attractive to buyers. They work as a go-between and help vet offers between those serious about acquisition to those who are window shopping.

Your agent makes sure your position and asking price garners the seriousness they deserve — an ally during home appraisal and inspection and an expert in deal-making.

Agents ensure you know when an offer is too low. When it's the right time and amount to counteroffer. When to accept or reject contingencies or concessions. Ultimately, their goal is to achieve the best terms and conditions for your property sale and make the process seamless and stress-free. Agents worth their value are the ones that are satisfied when you walk away from your sale with the same satisfied mindset.
Concierge Services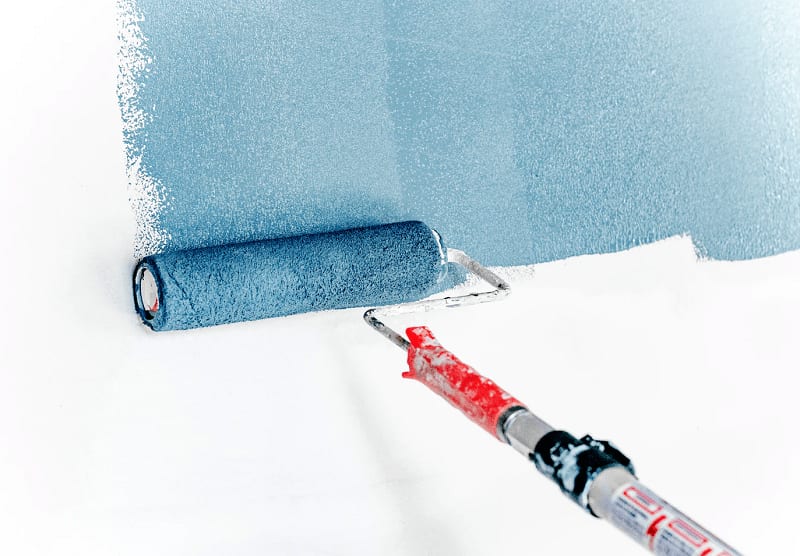 When dealing with high-end Vegas property, it's okay to expect an exemplary service experience. After all, your investment is more than buying or selling a home. You want to get the most out of the time you put into the endeavor.

From the first time you tour or the moment your listing goes live, you want your time to be well spent — more focus on enjoying the home transaction process and less time worrying about all the little things surrounding it.

Beyond the search and negotiation elements of homebuying, a value-minded agent connects you with the right resources and specialists to prep your home for move-in. (Yes, even the most move-in ready homes require extra TLC to prepare for their new owners.)

This means bringing top financial specialists, inspectors and appraisers, and engineers to the table — the teams and individuals who ensure you're making a sound financial decision and getting the most from your purchase.

After completing the deal, agents will refer the best landscapers, contractors, and service specialists to address any outstanding home repair needs. There may even be transitional needs — assistance with interior design, upgrading a kitchen or outdoor space, or expanding a room or more significant portion of your home.

Whatever your plans, to ensure your new home is immaculate and meets your livability standards, your real estate agent will know who to contact to get the job done.

In regards to selling, white-glove service is where your experienced luxury agent truly shines. The greatest value top agents provide is their ability to help you prep a home for sale.

Those same inspectors, appraisers, and engineers that aid the buyer, also help sellers identify issues that could delay a sale. Your agent will possess an approved list of contractors and service specialists to address any repairs or upgrades to maximize your home's value.

When the time comes to market your home, your agent will be there with professional cleaners, the perfect stager, upscale interior designer, meticulous landscaper, and sought-after photographer to transform your home into the star of the sales market.

If your luxury home requires specialized marketing services, your agent will prove invaluable in employing the best web developers and online marketers for creating a landing page, independent listing, or standalone website to provide your property with an unmatched online presence.
The Small Stuff
Let's be honest. Even in the glamorous world of opulent, high-end Vegas housing, buying and selling a home can be a tedious process. There are inspections, certifications, home tours, or tracking down buyers to take a tour.

There's the back and forth of negotiations. Coordination of repairs and service calls and even more inspections. Not to mention choosing the right community or sellers ensuring their residence is marketed to attract the right buyer.

Then there's the paperwork. Lots and lots of paperwork. Inspections to review. Contingencies to approve (or decline). Contracts to sign.

Through it all, your seasoned real estate professional guides you every step of the way. And not simply the agent, but their team of professionals that work behind the scenes to ensure that your home buying or selling journey is enjoyable, worry-free, and most importantly, highly successful. In other words, they sweat the small stuff so you don't have to.

Are you interested in buying or selling Las Vegas luxury real estate? Want to partner with one of Las Vegas' top luxury real estate agents?

From Bellacere to Henderson to Willow Creek (and all the luxurious points in between), contact Lisa Quam today and allow her years of experience and expertise to help you navigate the process.